CELEBRATE

AMERICAN

INDEPENDENCE
WITH

ENERGY

INDEPENDENCE!
​
Kick-off Independence Day month with $2,000 CASHBACK when you upgrade to solar energy.
We offer a variety of top-of-the-line American-made solar panels to power your home, such as LG Solar panels! Be among the thousands of homeowners across the country who have saved money by switching to solar. Take advantage of this amazing deal while you still can!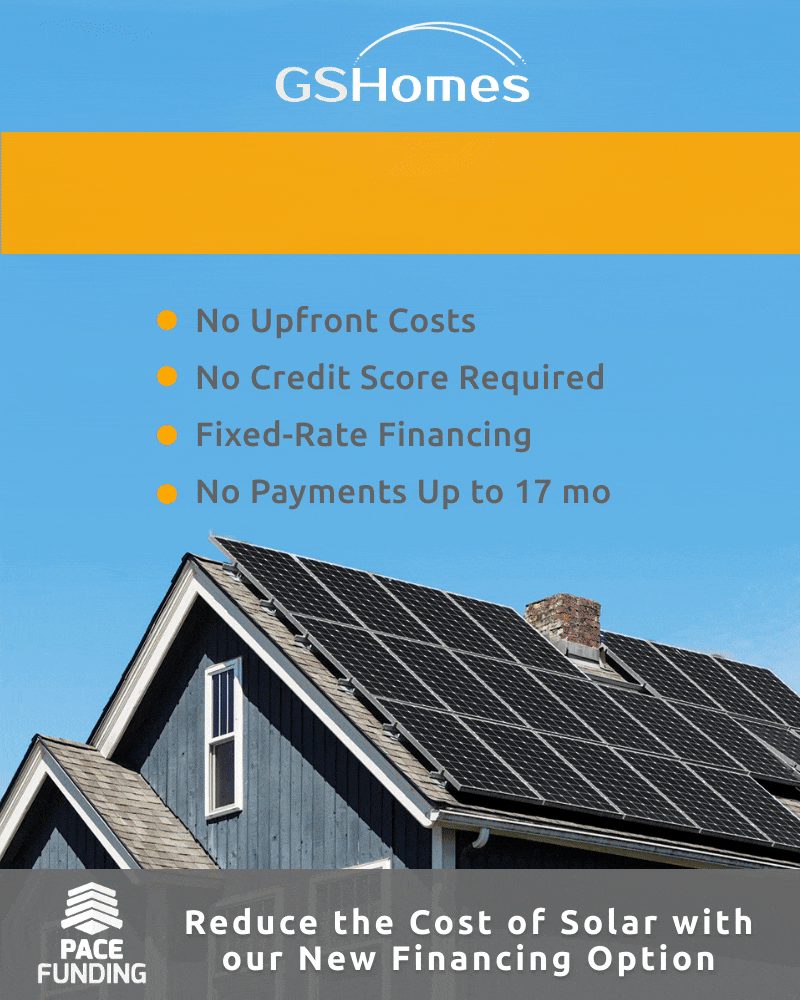 Becoming energy independent and saving money with solar energy starts with a free phone consultation with GS Homes. All we need from you is some information and a copy of your electric bill. After you make this first step, the hard work involved in this life-changing decision is behind you.