Make the Switch To Energy Efficiency!
​
​Don't be tricked by electric companies... Treat yourself to solar power this Halloween season!
Get $2,000 cash back when you go solar with us this month! This deal only lasts 'til Halloween night, so don't miss out! Plus, if you add a battery for backup energy storage, we'll give you another $500 cashback. With these amazing offers, this is the perfect time to take control and generate your own solar power.
​
Plus, take advantage of our interest rates as low as 1.49% and the 26% federal tax credit before they expire!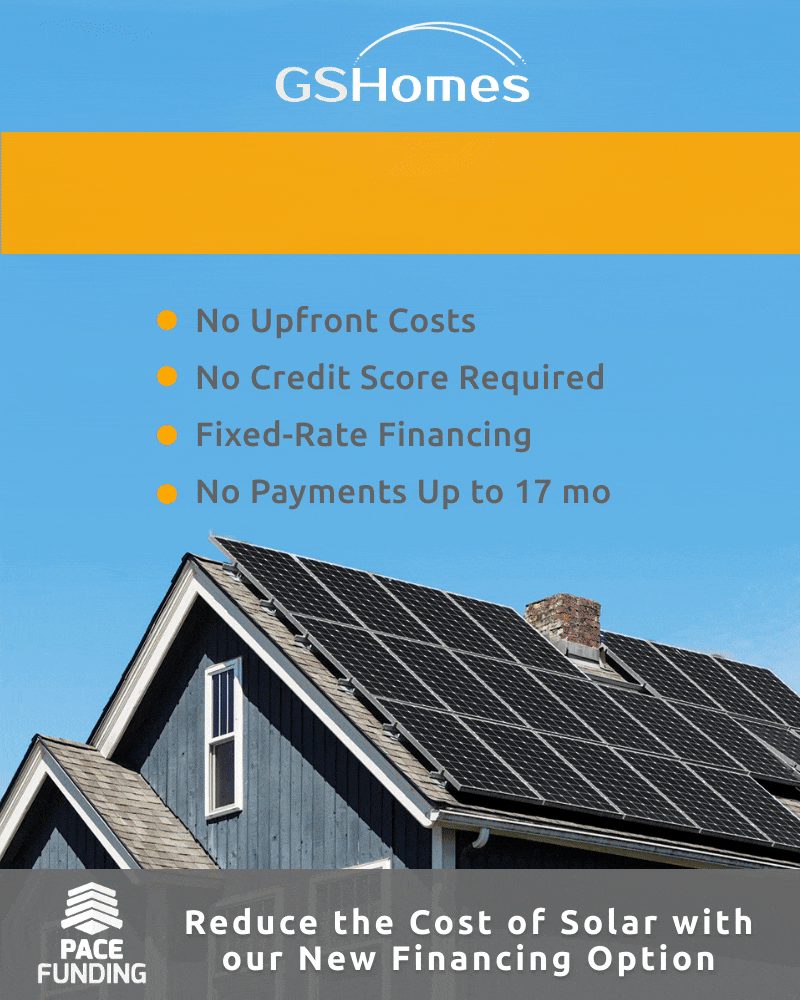 Becoming energy independent and saving money with solar energy starts with a free phone consultation with GS Homes. All we need from you is some information and a copy of your electric bill. After you make this first step, the hard work involved in this life-changing decision is behind you.